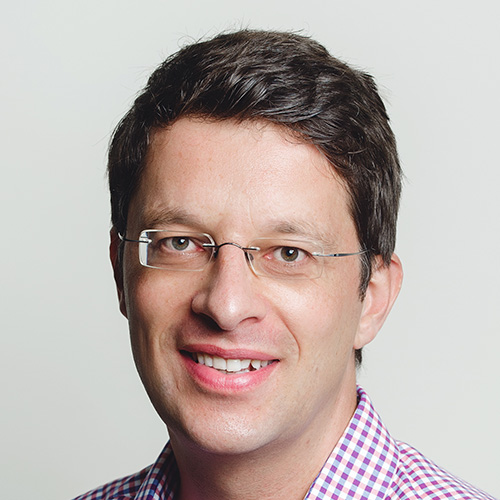 Director & Head of Teaching
Michael studied psychology at the University of Trier/Germany (he is an accredited Psychologist in his homeland Germany) and theology in Scotland. Michael teaches both disciplines at MST & Eastern. His current research projects focuses on the question of Christian identity at the intersection of theology (theological anthropology) and psychology (self-concept and self-schema) and Christian discipleship. Michael is an ordained minister with the Free Church of Scotland. Michael serves as director of CTP.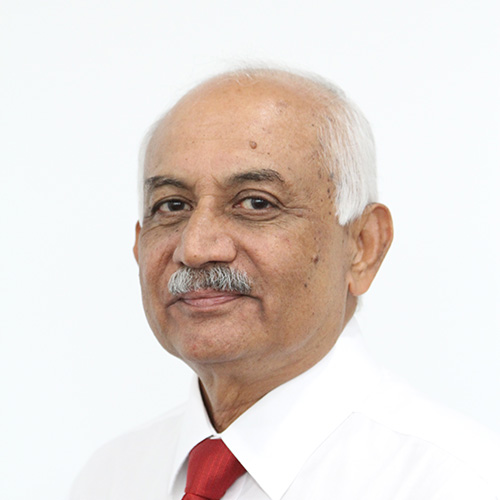 Prof Kuruvilla George (KG)
Kuruvilla George (KG) is originally from Singapore. He completed his medical education in India and his post-graduation as a psychiatrist in the UK. He currently lives in Melbourne Australia and recently retired as the Director of Medical Services at Peter James Centre and Wantirna Health and Clinical Director of Aged Person's Mental Health and ECT for Eastern Health. KG was also a Clinical Professor at Deakin University and Clinical Associate Professor at Monash University. He served as the deputy chief psychiatrist for the state of Victoria from 2002 to 2012.
KG and his family lived in India as missionaries from 1986 to 1995. He was the general secretary of the Evangelical Medical Fellowship of India and travelled widely visiting medical colleges and mission hospitals ministering to health care professionals. His experience includes a period as Doctor, with Operation Mobilization's first ship the MV LOGOS. Kuruvilla is married to Margaret who is from UK and has four grown children and four grandchildren.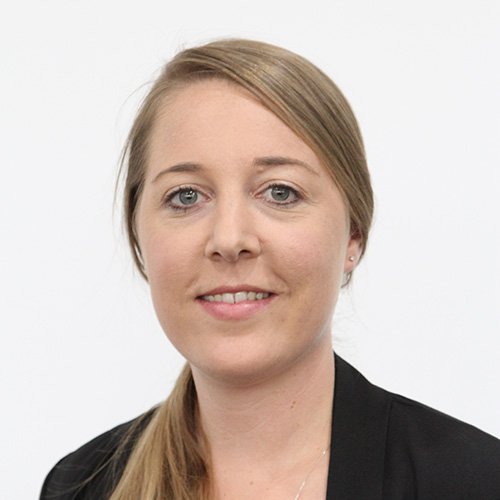 Lisa is a registered psychologist who has worked in a range of mental health services and is currently working in private practice. Lisa has a Masters in Clinical Psychology and is a member of the Australian Psychological Society. She is gaining her clinical registration and undertaking a PhD in Psychological Science at the University of Melbourne looking into the role of childhood trauma exposure on neural processing and the development of PTSD in the military. Prior to becoming a psychologist, Lisa worked as a statistician in the area of public health and orthopaedics. Lisa has been involved with the Christian church throughout her life and is passionate about using the bible to improve mental health outcomes for people through and for the glory of God. Lisa serves as administrator at CTP and she is at present co-ordinating the Thriving Christian Leader Program.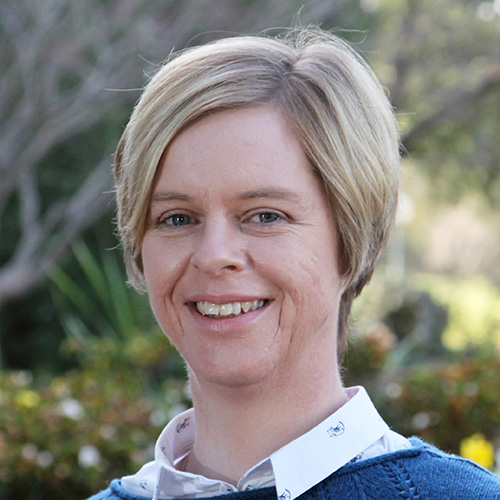 Katherine is a trained clinical researcher (psychology/neuroscience), and clinical social worker (accredited mental health social worker). She has completed theological study before serving with Global Interaction for 18 months in Central Asia. She has worked in mental health research in the areas of adult and youth mental health, psychosis, and personality disorder. She works in private practice, with a focus on young people aged 12-25 years, and people involved in mission and ministry. She has been offering assessments, training, debriefing, and counselling for mission agencies and their staff. Her current interest is in upskilling missions agencies in the care of their staff, together with writing books that integrate faith and psychological theory and practice (i.e. Christ-Centred Mindfulness). Katherine is also Honorary Senior Research Fellow at The University of Melbourne.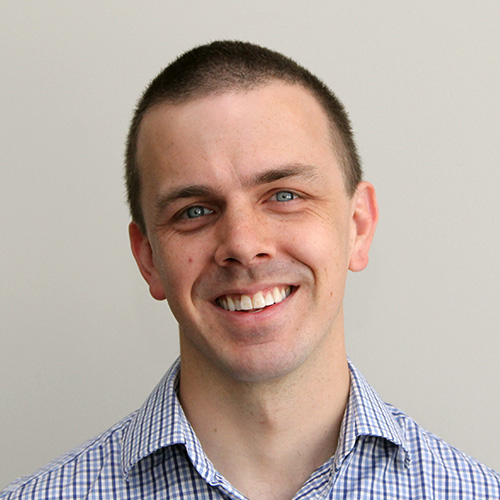 Chris is a husband and father of three who is in his final year of studies in the Master of Divinity program at Melbourne School of Theology. Chris has a background as a lawyer, with several years of professional experience before experiencing a calling to Christian ministry. He and his wife Jess have since been through several iterations of leading ministries in the eastern suburbs of Melbourne, and have most recently been invited to take on a church planting role in the Bayside area (based in Brighton). Chris has been involved with the Centre for Theology and Psychology as a student intern since 2018. With different expertise to the majority of the team, Chris enjoys being able to bring alternative perspectives to discussions. He has been excited by the growth and development of the CTP and is keen to see its impact in the lives of others.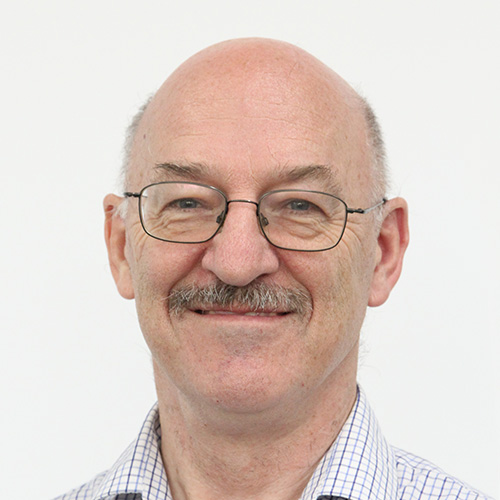 Honorary Associate Fellow
 John works in private practice as a registered psychologist and marriage and family therapist. He is the president of the Christian Counsellors Association of Australia. He is also involved in the management of Careline, a Christian help line. Trained as an organizational psychologist, John initially worked in the corporate world as a strategic business planner before undertaking studies in the United States to qualify as a marriage and family therapist. John returned to Australia to take up a teaching position at Tabor College Victoria heading up the Counselling Department, a position he held for six years.  Since then, John has been in private practice while completing studies in systematic theology on identity transformation followed by a doctorate in Old Testament theology that explored the dynamics of shame in the Eden Narrative. John serves as strategic consultant and expert facilitator at CTP.
Honorary Associate Fellow
Michael is Clinical Professor of Psychiatry, LKS Faculty of Medicine, The University of Hong Kong, where he studied medicine. He trained in Neuropsychiatry and clinical neuroscience at Maudsley Hospital and Institute of Psychiatry, London. He has previously held various academic clinical and research positions at University of Melbourne and Monash University for 25 years. Michael is a MDiv graduate from Bible College of Victoria with a minor dissertation on theological anthropology. He was onetime Academic Visitor to Faculty of Philosophy Oxford University. Michael holds two research doctorates, one on PET & MRI brain imaging of patients with schizophrenia and violent behavior (MD) and the other on how hermeneutics helps promote dialogue between philosophy neuroscience psychiatry and theology (PhD). Michael formerly sat on the boards of Melbourne School of Theology and Eastern College Australia and at present serves as Advisor to Chinese Health Foundation of Australia, and Chair, Section of Philosophy and Humanities in Psychiatry, World Psychiatric Association. One of his many current clinical and research interests is the interface between Neuropsychiatry, Clinical Neuroscience, Philosophy, Humanities & Theology and the interaction between Mental Health, Culture, Religion & Spirituality.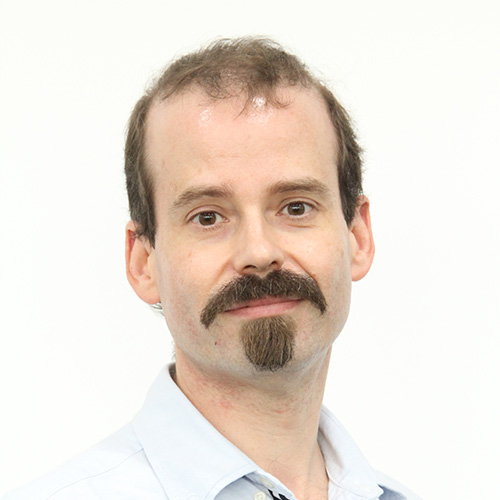 Tom obtained his PhD from Monash University in behavioural neuroscience, studying memory formation at the biochemical level. He became a lecturer at Monash University, co-ordinating the 1st year psychology programme and researching. Tom then joined Tabor Victoria (now Eastern College Australia) and developed their major sequence in psychology. He is currently their Director of Research. He is also the Senior Counsellor at Crossway LifeCare in Melbourne. Tom's research interests have shifted to now encompass transformative learning and virtuous qualities such as hope and forgiveness.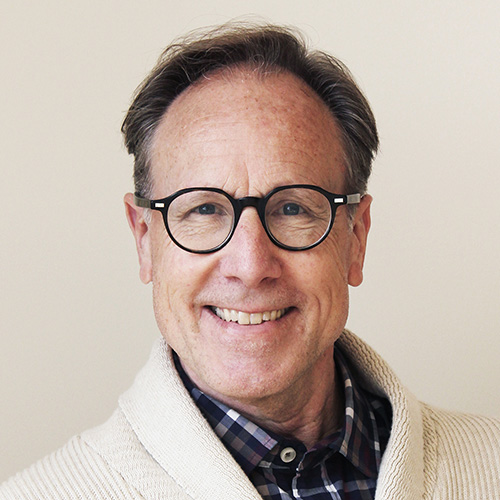 Thomas Kimber serves as Dean of Faculty and Senior Lecturer in Missional and Pastoral Theology at MST. He has ministered for more than thirty years through teaching, preaching, writing, and mentoring. Tom and his wife, Sue, served as missionaries in Asia for nearly nine years, before returning to the United States, where Tom taught at Biola University. Tom holds both MDiv and PhD degrees from Talbot School of Theology. Tom's area of research interest includes the integration of spiritual formation in missiology and pastoral theology. At CTP, Tom serves as adjunct facilitator.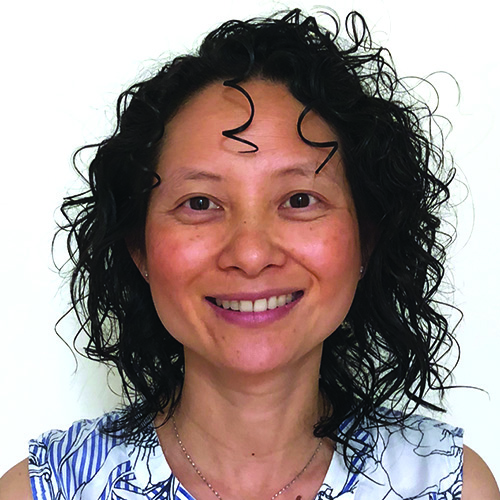 Lidia is a qualified psychologist and teacher who has worked in the corporate, community, academic and educational sectors. She is a member of the Australian Psychological Society and the Director of To Learn Consulting, a psychological consultancy that is passionate about assisting people to move forward in their lives. She has completed her PhD studies at the University of Melbourne, investigating culture, self-narratives and autobiographical memory – using a semiotic narrative approach to understand cross-cultural differences. Her current research interests include cross-cultural psychology, the co-construction of culture and self, the integration of psychology and theology/spirituality, and semiotic/narrative approaches in psychology.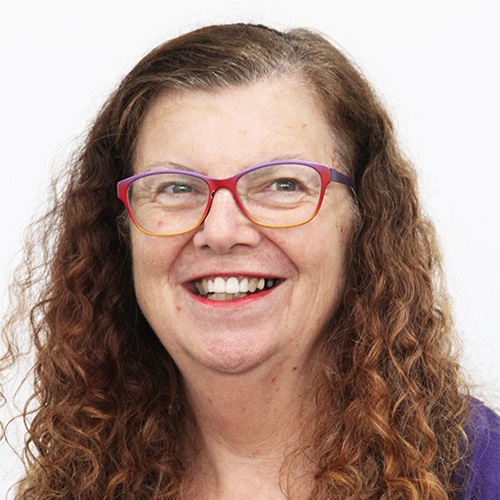 Julie serves as  lecturer in Community Counselling at Eastern College Australia and Counselling Courses Co-ordinator. She is a registered psychologist, an endorsed community and counselling psychologist, an approved supervisor with AHPRA, and has been a member of the Australian Psychological Society for well over 20 years. Julie has served as researcher at the Australian Psychological Society, the Counselling Co-ordinator at the Asylum Seeker Resource Centre, and she runs her own private practice in counselling in partnership with Essendon Baptist Church. Julie serves as key facilitator at CTP.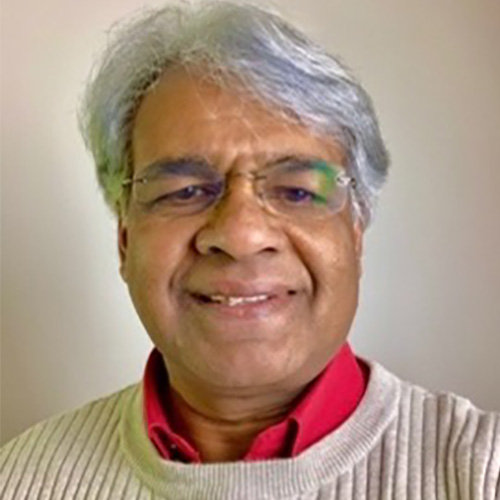 Dr Sunny Philip is a Human Relations specialist. For his doctoral thesis, Sunny researched the topic of Burnout in Medical Doctors. He is trained in Leadership, Conflict Management, Relationship Counselling, Grief Counselling, and Strategies for Trauma Awareness and Resilience.
Sunny's initial exposure to Christian mission was through Operation Mobilisation. He was a senior chaplain and an adjunct fellow at the Christian Medical College in Vellore, India where he also taught the topic of Communication in Education. Later, in his role as the National Ministry Coordinator with Interserve Australia, he promoted cross-cultural mission and ministry.
Since 1999 Sunny is a faculty member of Haggai Institute for Advanced Leadership in Hawaii and Singapore. For a period of four years he was a pastor at the CrossCulture church in Melbourne. Currently he directs Transform4Life, a non-profit organization aimed at enabling the local church to make Christ known by caring for those in their spheres of influence.
Born in South India, migrated to Australia as a student, Sunny and Katrina are blessed with three adult children.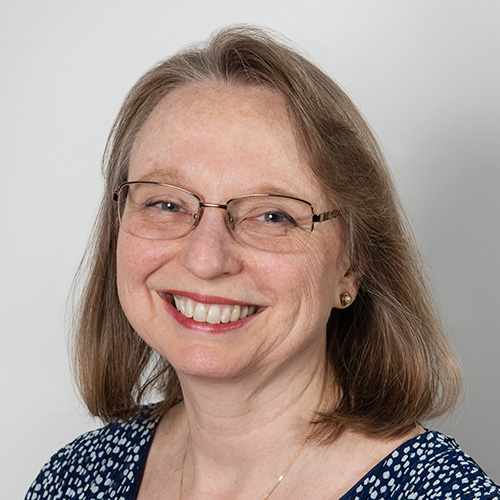 Judy has combined interest in Christian theology and ministry with a dual focus in teaching and counselling for over 40 years. Her first three degrees laid a foundation, but except for her pastoral care & counselling minor in the MDiv, integration was a private effort to support her counselling, teaching, and ministry practice.  After coming to Australia in 1994 to continue college teaching, then at Tabor (Eastern) College where integration was part of the counselling course, she joined the Christian Counsellors Association of Australia, where she has served on the state executive since 2009. She was ordained by Elim Fellowship USA in 1989 and has served with her husband in pastoral ministry for nearly twenty years.  After 23 years serving as a counsellor at a church she is in private practice at Chrysalis Care and Counselling Network. At CTP, Judy serves as key facilitator.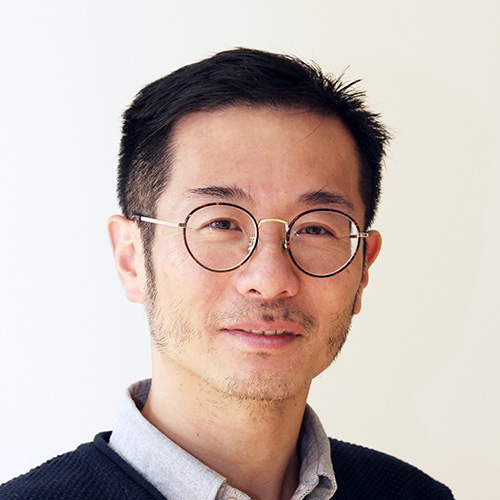 Jason reads hermeneutics and modern theology, and endeavours to bring the scriptures, philosophy, and contextual issues together for theological reflection. After completing his doctorate in the philosophy and theology of Paul Ricoeur at the University of Cambridge, he has been conducting interdisciplinary researches in the East Asian context over a decade before coming to MST. Jason now teaches subjects related to Christian doctrines, history of Christian thoughts, and methods in theology at MST and is a Senior Research Fellow of the Australian College of Theology. At CTP, he serves as a key facilitator.
林子淳老師的研究領域是詮釋學與現代神學,致力於從事聖經、哲學和處境問題的神學反思。他在劍橋大學完成其博士學位,論文關於利科的哲學與神學。他在來到MST以前,在東亞地區從事跨學科研究超過十年。林老師現在教授有關教義學、基督教思想和神學方法的科目,並是澳洲聯合神學院的高級研究院士,也是CTP的協調員之一。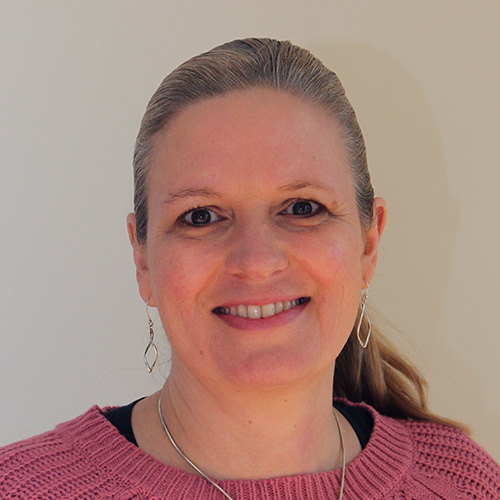 Assistant to the Director
Judy comes to her position as Postgraduate Assistant at MST/Eastern with an educational and counselling background. She is originally from the USA and holds an MA in Education and a BA in Psychology. She has previously worked in counselling roles in secondary school settings with children and adolescents. After completing a Graduate Certificate in Bereavement Counselling Intervention and internship in Australia, she specialised in providing grief counselling to bereaved clients as a Practitioner Associate with the Australian Centre for Grief and Bereavement and in private practice.  She is a registered member of the Australian Counselling Association, MACA Level 4, and is a Certified Bereavement Practitioner. She is also registered as a Licensed Professional Counsellor (LPC) in Connecticut, USA and has a Cert IV in Training and Assessment.  Judy enjoys volunteering to help others and currently serves in her church ministry as a mentor for the MOPS (Mothers of Preschoolers) program, which provides support and connection to young mothers.
Dr Matt Jacoby
Rev Dr Theresa Lau
Kara Martin
Dr David Ng
Ina YW Lau-Tan (Ina Tan)