Consider what influences us and what can help us to move toward the renewal of our minds
PRESENTER: Dr Lindsay Tunbridge
WHEN: Wednesday 11 May, 7pm - 8pm (AEST)
Science has shown that we all share the same level of contentment, whether we follow Christ or not. With that in mind, what does Paul mean in Philippians 4:12b-13 when he says , "I've learnt the secret of being content…"?
Dr Tunbridge will combine his extensive theological knowledge and psychological research, to explore the biblical and psychological perspectives of contentment and show us how the gospel can positively impact our wellbeing in ways that build resilience.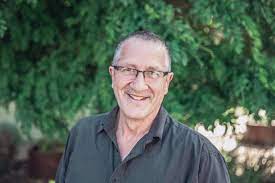 Dr Lindsay Tunbridge is the Executive Director of Youth Dimension. Lindsay holds a PhD in Psychology and a Doctor of Ministry from the Australian College of Theology. Lindsay is also a member of the Australian Centre on Quality of Life and The International Wellbeing Group.
These Organisations have been measuring and reporting on the psychological wellbeing of populations since 2001. In addition, he is a member of the Australian Psychological Society and ARACY (Australian Research Alliance for Children and Youth).
Lindsay has studied at a large number of Victorian universities and is uniquely placed to address many of the issues confronting the faith of students during their transition from high school to higher education.
Along with his psychological research and its various applications, over the last 22 years, Lindsay has been the Senior Minister at the Baptist church, Southern Cross Community Church, located in Eltham, Victoria. He is committed to creating spaces for people to mature and flourish in their relationships with God, others and themselves. He is married to Mandy and has two wonderful adult children. He enjoys bike racing, particularly criteriums, and regularly leads treks in Nepal for school groups, business clients, and the general public to support people working against human trafficking.
To Register for the online webinar fill in your details below.
If you are interested in further study and want to talk about study options you can attend the talk in person as part of MST & Eastern's Open Day 11 May, find out more here.