Becoming an Agent of Healing
Understanding and caring in a crisis induced trauma situation
A Training for Non-Professional Caregivers
PRESENTER: Dr Sunny Philip
LOCATION: MST, 5 Burwood Hwy, Wantirna VIC 3152
The reality of life teaches us that in a crisis situation people often turn to a trusted friend for understanding and support rather than a trained therapist. This raises the question, does the trusted friend know how to care? The purpose of this training is to create awareness and understanding about the nature of crisis-induced emotional trauma and what is required to care for a person at the most basic level. The role of the friend is crucial though their knowledge and skills may be elementary. A caring friend need not be a professional crisis/trauma counsellor.
This one-day face–to-face training is specifically designed with the purpose of enabling and empowering friends to care for friends. In this four-part series, we will explore various aspects of crisis induced trauma, the difference between crisis intervention and crisis care, various coping styles, and how a person can build resilience not only to face the crisis but also to learn and grow through it. We will study the role of the helping/counselling non-professional friend, as well as developing general caring skills. We will also consider how to recognise personal limitations and certain ethical issues related to caring for a trauma affected person.
This training is ideally suited to anyone involved in or interested in any form of non-professional caregiving. It is designed as an interactive seminar where each participant is encouraged to learn according to their unique situation in life. Since the purpose of the training is to create, develop and sustain caring communities, the training will provide opportunities for participants to learn from each other and practice their caring skills during and in-between each session.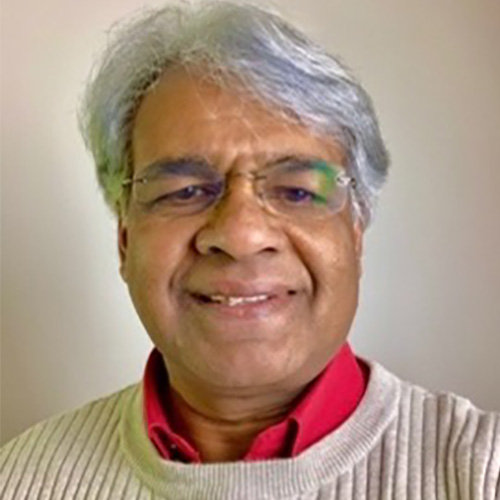 Dr Sunny Philip is a Human Relations specialist. After his Post Graduation, Sunny lectured at the Westpac Bank Training Institute in Australia, training bank staff into managerial levels. For his doctoral thesis, Sunny researched the topic of burnout in medical doctors. He is trained in Leadership, Conflict Management, Relationship Counselling, Grief Counselling, and Strategies for Trauma Awareness and Resilience. For a period of nine years he was a senior chaplain at the Christian Medical College in Vellore, India where he also taught the topic of Communication in Education. Sunny is a faculty member of Haggai Institute for Advanced Leadership. For a period of four years he was a pastor at the CrossCulture church in Melbourne. Currently Sunny directs Transform4Life, an organisation providing training in Life Skills and Emotional Trauma Awareness and Care.
Sorry, registrations are now closed.