Addiction, Science and Spirituality in a Secular Context
Date: 6 June 2023
Time: 7pm-8:30pm
Location: Online
MANAGING ADDICTION THROUGH THE CYCLE OF CHANGE
Clinical science asks the question, 'what is it, and why is it so?'
In this webinar, Dr Gijsbers will look at the phenomenon of addiction, the scientific explanation of addiction and managing addiction through the cycle of change. Spirituality is a powerful tool to enable change, but in this secular world Christians need to develop a vocabulary to make this dimension meaningful.
By the end of the webinar, you will understand the key features of addiction, some of the science explaining addiction and the processes of recovery.
We hope participants will be able to see how Christ can be part of the journey towards recovery for patients with addiction.
This webinar is suitable for anyone with an interest in addiction and will be pitched at a general public level, but with enough content to inform those involved in this subject.
ABOUT THE SPEAKER
Dr Alan Gijsbers has recently retired as a specialist physician in addiction medicine. Previously he was the Head of the Addiction Medicine Service at the Royal Melbourne Hospital and worked in private practice as the Director of the Substance Withdrawal Service at The Melbourne Clinic, the largest private psychiatric hospital in Australia.
Alan is past president of ISCAST, an organisation addressing the conversation between the sciences and the Christian faith, and past chairman of the Christian Medical and Dental Fellowship of Australia.
Alan is currently on the board of the International Christian Medical and Dental Association, which serves over 80 National Christian Medical and Dental Organisations around the world.
He is married and has three children and seven grandchildren.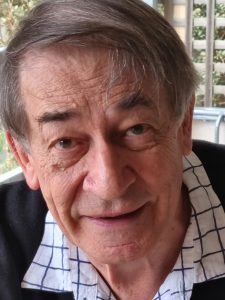 Register Here
Registration closes 6th June at 1pm
Please note this webinar will be recorded and made available for a short period following the event. You will also receive a certificate of participation.
CTP Addiction, Science and Spirituality Webinar
Follow us on Instagram